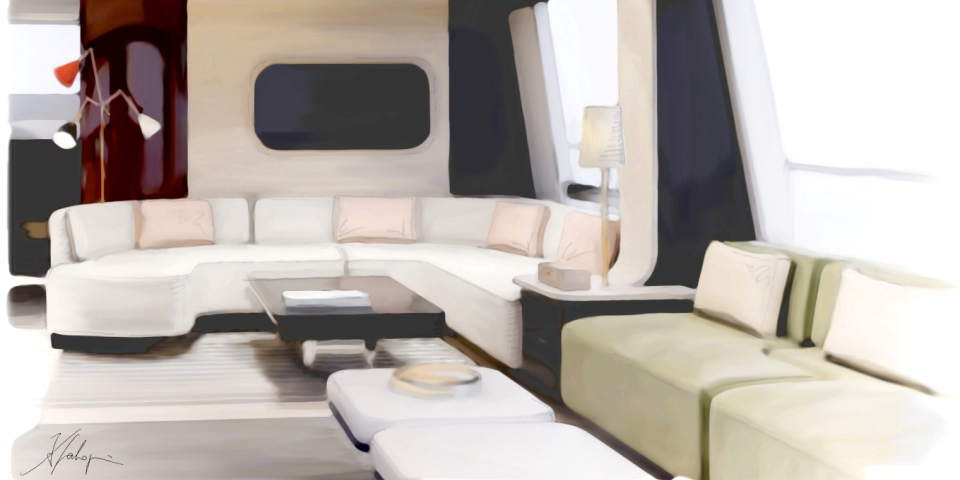 Azimut Yachts, the world's leading yachts manufacturer with seven offices in the Middle East including the UAE, is gearing up for Europe's leading boat show "Cannes Yachting Festival 2018."
Azimut is preparing with a fleet of 18 yachts including three new models that will be making their world debut at the festival which will be held from 11-16 September.
The three models are Azimut S6, Azimut Grande 25 Metri and Azimut Grande 32 Metri. There will be additional 15 yachts from all the brand's five collections (Atlantis, Magellano, S, Flybridge and Grande), ranging from the smallest Azimut Atlantis 34, to the shipyard's flagship, the Azimut Grande 35 Metri, which, since its launch, has already sold 10 units and been awarded a remarkable 6 international prizes.
"Season after season, we enrich our offering with models that often anticipate unexpressed needs and unformed ideas. Owners increasingly express their desire to enjoy life on board in spaces that are less formal but never ordinary. We strive to create designs that express both elegance and comfort, to which we add innovation and advanced technology that are always a step ahead of the competition. This is the DNA that keeps our customers coming back to us," Marco Valle, CEO of Azimut Yachts, said.
One of the protagonists at this edition of the Cannes Yachting Festival will be Azimut S6, the new entry in the S Collection. The S6 is a pure coupé with sporty DNA that looks set to leave its mark in the history of yacht world development, offering unprecedented levels of efficiency obtained with the help of the three IPS propulsion units and Carbon Tech.
The grande collection, the most recently introduced collection of Azimut superyachts, has been joined by two new models. The first, the Azimut Grande 25 Metri, has a Carbon Tech superstructure, roll-bar, hard top and transom and represents the perfect blend of charm and technology.
The desire to express an innovative vision that breaks with the past is the driver behind the second novelty in the Collection, the Azimut Grande 32 Metri. This superyacht is the epitome of avant-garde in every aspect, with multiple unprecedented solutions.