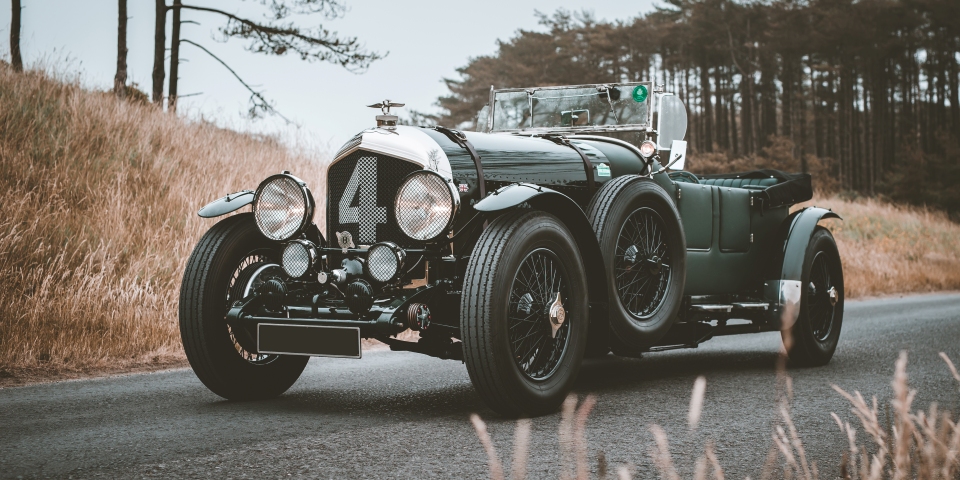 Chiswick Auctions is satisfying your unrelenting need for speed with its Collectors' Motor Cars, Motorcycles & Automobilia sale, featuring classic models from Aston Martin, Lamborghini and Jaguar.
Standing as the company's first motoring sale, the auction will be led by Philip Knapper, who has been working in the industry for more than 40 years, both as a specialist at Sotheby's and as the co-founder of Roseberys auction house.
"I am thrilled to present a range of stunning classic cars that I'm sure will have great appeal to car enthusiasts and novices alike," remarked Knapper.
"The sale is particularly strong in the great British marques, such as Aston Martin, Bentley and Austin-Healey. We are offering viewing and valuation days on April 26 and 27, the day of the sale. With thirty cars carefully curated and consigned for sale, this is a great opportunity to purchase a real gem."
Among highlights of the sale is a 1960 Aston Martin DB4 Series 1 LHD. After undertaking a total metal restoration, the model has received an opening bid of US$409,810, and is expected to sell for between US$683,017 and $715,541. Likewise, a 1988 Lamborghini Countach 5000 QV in white will also feature at the auction, embellished with black leather interior, rear-wheel-drive and full mechanical preparation. Boasting Lamborghini's standout 'Italian wedge' design (a staple aesthetic by Desiguse Bertone) the model has an estimated price of US$325,246 - 364,275.
Another hotly-tipped model from the lot is the 1950 Bentley B Special Speed 8 (as pictured above). A tribute to the brand's racing vehicles of the late 1920's and early 1930's, this particular model is based on a favourite of the world-renowned 'Bentley Boys', including company chairman Captain Woolf Barnato. The custom coatwork of the Speed 8 features a classic ash frame, fold-flat windscreen and Connelly leather, as well as high-quality woven carpets. Built from both Bentley and Rolls Royce components, the model is expected to sell for between US$292,721 and US$325,246, with an opening bid of US$273,206.
The Collectors' Motor Cars, Motorcycles & Automobilia sale takes place on April 26 in Richmond, London. For more information visit the Chiswick Auctions website.