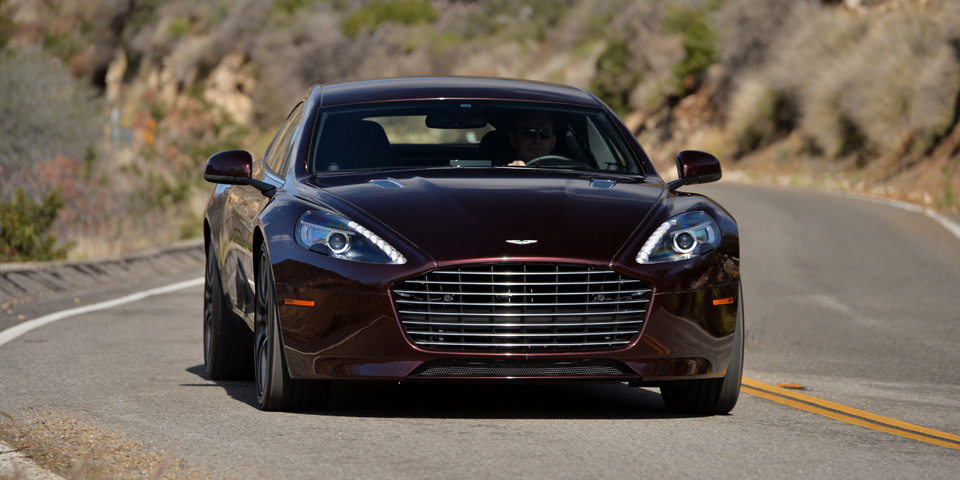 The striking look of the Aston Martin Rapide S, its intense performance and enhanced luxury have ensured its place among the most sought after four door sports cars on the planet.
Created to a simple, but exacting brief to "take the best and make it better", the Rapide S combines beauty, elegance and proportion – all essential qualities every driver hopes for in a sports car. In the Rapide S, Aston Martin has taken the triumph of the original two-seater coupe and created an indulgent four-seat, four door sports car every bit as cohesive and every inch an Aston Martin.
Original introduced in 2009, the Rapide's breathtaking style has rarely been matched until the introduction of the Rapide S.
"With the Rapide S we did what seemed impossible," says Dr. Ulrich Bez, non-executive chairman and former CEO, Aston Martin. "We took what was already the world's most beautiful four door sports car and made it even better: more striking to look at; more powerful and dynamic to drive; more luxurious; more individual than ever.
"The added performance of the V12 engine and the agile sharpness of the handling is something to relish, yet when passengers are your priority this purebred sports car softens to deliver cosseting luxury for four adults to enjoy.
<"It is this versatility that I believe makes the new Rapide S a uniquely appealing car and a truly exceptional Aston Martin," he remarks.
The Rapide S is as much about function as it is about form.
While paying close attention to the needs of its passengers, as an Aston Martin, the Rapide S is a car for drivers.
Featuring perfect alignment of seat, steering wheel and pedals, the driving environment echoes that of the car manufacturers more focussed Sports, GT and Super GT models.
Intuitive ergonomics, fine visibility and the sensory satisfaction of materials such as glass switches are thoughtful and satisfying, completing an immersive driving experience.
The vehicle is available in a range of colours, from a vibrant volcano red and the deep tones of amethyst red, to the contemporary opulence of selene bronze and the striking character of morning frost white.
Its interior features individually sculpted rear seats that provide ample support, even for long journeys, while the rear of the Rapide S features a new tailgate consisting of a more aggressively upswept 'flip' that creates a more dynamic profile.
The updated 2015 Aston Martin Rapide S delivers a punchier take on the genre, with subtle bodywork enhancements and performance improvements. A larger grille offering a more imposing expression, comes with the benefit of enhanced engine breathing, while an upturned tail spoiler evokes gravitas and ensures stability by providing greater downforce at higher speeds.