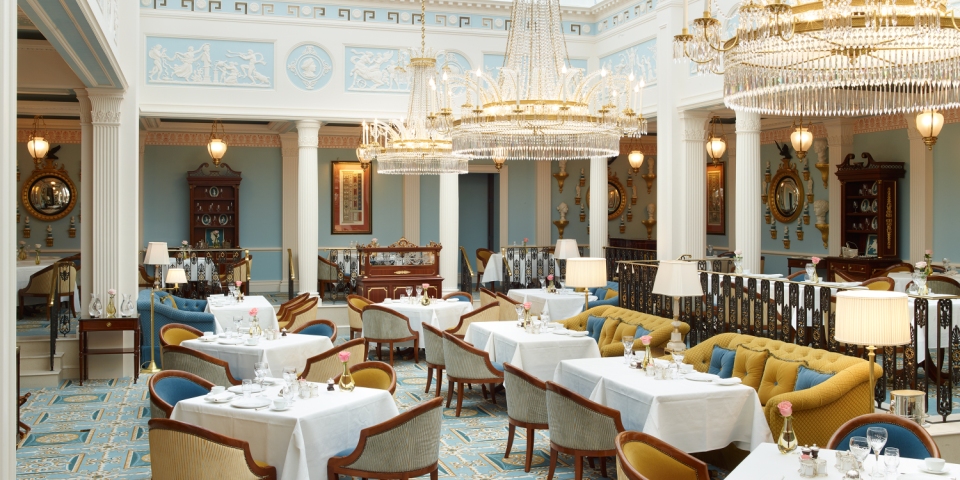 The Lanesborough, part of the Oetker Collection, has joined forces with Debrett's, the acclaimed authority on etiquette, influence and achievement
If you want to make it a father's day to remember then bespoke courses entitled 'The British Way', will provide guests with an expert guide on British etiquette, dress codes and dining.
An expert from Debrett's grand surrounds of The Lanesborough is offering a full-day guide to 'The Season', which includes an overnight stay at the hotel.
Guest can experience a private lesson with an expert Debrett's tutor, fathers and sons will learn about the minutiae of British behaviour and social traditions. Topics include greetings, conversations and 'small talk', as well as dining etiquette and how to be the perfect host. They'll also learn about first impressions and personal impact – includin formal greetings and forms of address to conversations and body language.
Chef Patron Eric Frechon – the chef of three Michelin-starred Epicure at Le Bristol in Paris will serve lunch at The Lanesborough's elegant Michelin-starred restaurant Céleste. Guests will be educated on formal dining etiquette during the experience.
A Guide To Social Etiquette & The Season includes lunch at Céleste, a private six-hour Debrett's course (10:00 – 16:00), and an overnight stay in a room at The Lanesborough and costs from £1,875 per person.
www.lanesborough.com