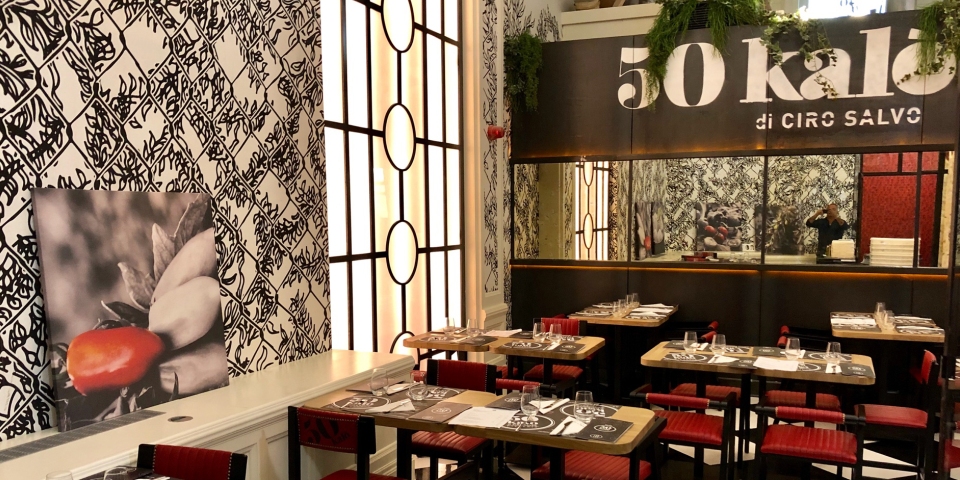 Famous Neapolitan pizza chef Ciro Salvo opens his second 50 Kalo restaurant in London. Elite Living Africa sat down with the pizzamaker who shared his passion for pizzamaking and his plans for expansion.

Tell us how you began your journey to become a pizza chef?
Ciro: My family opened a pizza restaurant in 1968, I started at 12 helping after school. Later I opened my own restaurant with my partner Alessandro Guglielmini in a premium location in Naples.

Tell us about the expansion of the business and the decision to open in London.
Ciro: After 1 year from the opening, the pizza restaurant got bigger and I also added a burger restaurant. I have always considered London to be the Capital of Europe so for me it was an ambition to open here.

Being a celebrity chef in Italy, you frequently do TV appearances. Have you been approached to do the same here in the UK?
Ciro: I am invited by the major TV channels in Italy to appear in their cooking shows, at the moment no plans to do it here but I am open to the idea. I also teach in several different schools for pizza chefs.


Can you tell us what inspired the menu.
Ciro: My menu is the result of a meticulous research of the best ingredients, each ingredient for the toppings has to be the top quality coming from our Region or the rest of Italy, without smothering the dough which is the main part of the pizza.

Let's talk about your famous dough, what is your secret?
Ciro: The secret of my dough is me! The dough is richer in water and rises for 24 hours, as a result it is softer and lighter and more digestible.

How did you decide which wines would feature in the drinks menu?
Ciro: I chose the best wines from the Campania Region and we are the only ones to have the Falanghina Sparkling, an alternative to Prosecco made in the South with grapes from Campania using the Charmat method. Customers are always very pleasantly surprised when they discover how perfect is the pizza-sparkling wine pairing.

50 Kalo is in a luxurious setting with marble surroundings and a prime location near London's Trafalgar Square. What kind of atmosphere were you hoping to create?

Ciro: We want to send the message of a 360 degrees luxury, not just the location and interiors but also top quality service which is the main aspect in my opinion.


What are your plans for expansion?
Ciro: Possibly open another restaurant in London, then maybe New York or Dubai or another in Italy.