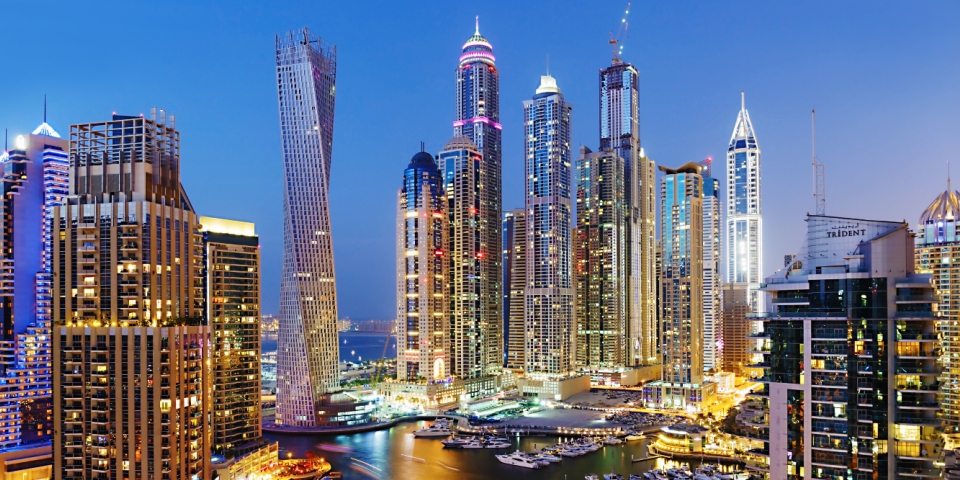 The annual Knight Frank Wealth Report reveals that Dubai is the only city within the Middle East that matters to ultra-high net worth individuals (UHNWIs)
The City Wealth Index identifies the cities that are of interest to UNHWIs using four indicators: current wealth, investment, connectivity and future wealth.
"Dubai's strategic geographical location, modern and sophisticated infrastructure and business friendly regulations make it a popular destination for people to live in, invest and grow their wealth," said Dana Salbak, associate partner and head of MENA research at Knight Frank.
"Looking ahead, and with the continued investment into logistics & infrastructure namely Emirates Airlines and Dubai International & Al Maktoum International Airports, we expect the city to jump up the connectivity rankings," added Salbak.
"Meanwhile, the availability of more quality investment stock particularly in the commercial and alternative sector (education and healthcare), is expected to drive futher investments into the city' she added.
The report identifies London as the most important city for UNHWIs, scoring highly for both investment and connectivity followed closely by New York, which leads on both current and future wealth.
Liam Bailey, Head of Global Research at Knight Frank comments, "The global economic powerhouses of London and New York dominate the rankings due to their well-established lead over other cities. However looking ahead, future wealth concentrations and investment firepower look set to be dominated by a tussle for supremacy between Asian and North American cities."