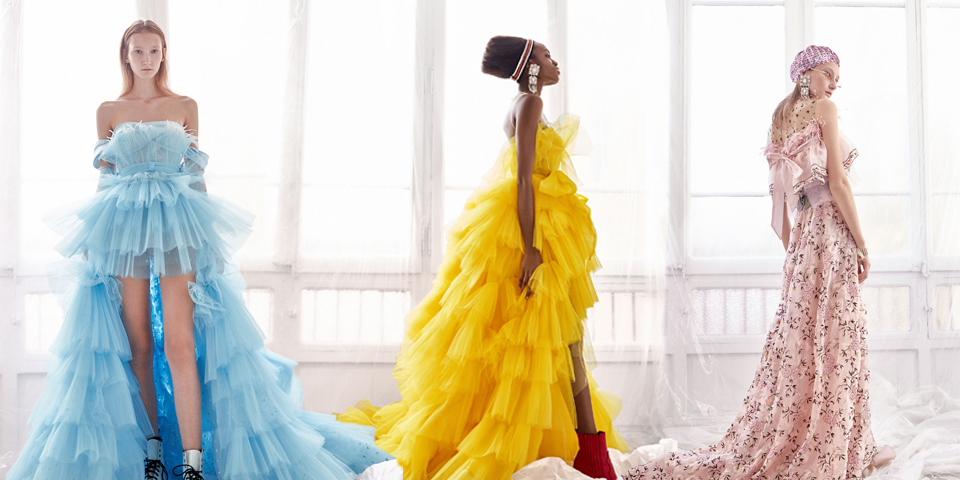 Renowned for its bridal styles, Barcelona-based designer Yolancris has been announced as the headliner at the Monaco Grand Prix's Amber Lounge Charity Fashion Show.
A host of celebrities have proudly repped Yolancris' designs throughout the brand's 14-year lifespan, including Shakira and Christina Aguilera. While Beyoncé opted for a Yolancris dress to receive the Video of the Year award at the MTV Music Awards in 2016, Lady Gaga stunned viewers in a floral number during her appearance alongside Bruno Mars and The Weeknd for the Victoria's Secret Fashion Show, which took place the same year. Reality TV's favourite family, the Kardashians, have also worn dresses crafted by the famous designer on occasion, with Kim choosing Yolancris for her bridesmaids dresses ahead of her wedding to Kanye West in Florence, Italy, back in 2014.
On the topic of Yolancris' headline spot at the Amber Lounge Charity Fashion Show, a spokesperson for the brand commented, "Yolancris has participated in several charity events and will be working on a program collaboration hand in hand with a Barcelona dressmaking school for the reintegration of women at risk of exclusion.
"That's why Yolancris is very happy to participate in such an event in Monaco, with so many friends and clients of the brand, but especially to collaborate in the Amber Lounge Charity Fashion Show," they continued.
Over the years, Moncao's Amber Lounge has become a standout event in the celebrity calendar, with A-listers including new dad Prince Harry, Richard Branson, Justin Bieber, Kylie Minogue and even celebrity chef Gordon Ramsay all flocking to the Mediterranean coastline to make an appearance. Game of Thrones' Kit Harington (Jon Snow) and Liam Cunningham (Ser Davos) have also been papped at the Monaco Grand Prix's presitgous event.
The Amber Lounge Charity Fashion Show catwalk takes place on on 24 May. For more information, visit the Amber Lounge website.