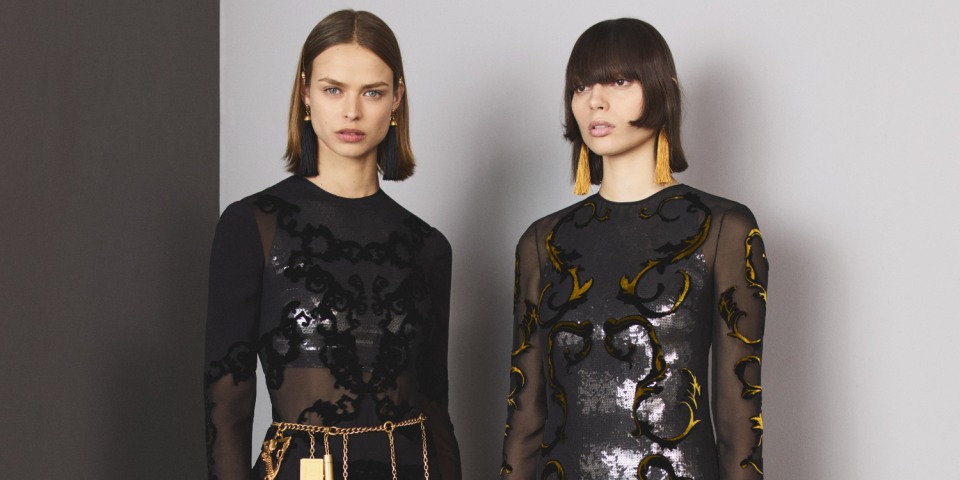 Versace has unveiled its Fall Winter 2017 advertising campaign, shot by Bruce Weber
The campaign features model Gigi Hadid with Mica Arganaraz, Taylor Hill and Vittoria Ceretti.
The images, which were shot in a studio, reflect Versace's positivity and belief in the strength of femininity and masculinity of the Autumn/Winter 2017 collection.
The power of proclamation is reaffirmed with men's images starring Barry Lomeka, Barak Shamir, Filip Wolf, Saul Rodriguez, Alpha Dia, Valentine Rontez, Tristian Thevenot and Michael Gioia. This is a pure expression of the brotherhood of Versace. Different men, different beliefs, different styles meet to create the new vision of the Versace man.
"The message of this campaign is clear and direct. It is about the unity, love and togetherness that we all need, no matter who we are or where we come from," says Donatella Versace.
"After talking to Donatella about what's happening around the world today, we wanted to do photographs of people standing up for something – some cause that would help other people. So the campaign for us was about a protest for peace and the connection we all need to have for each other."