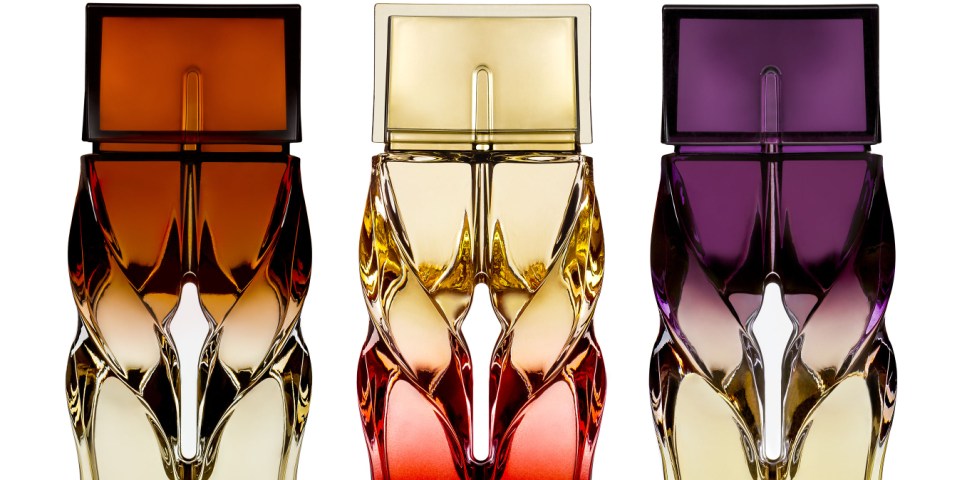 Luxury footwear brand, Christian Louboutin has ventured into the world of luxury fragrances, launching a new perfume oils collection
Christian Louboutin's new perfume oils collection feature three signature women's fragrances: Bikini Questa Sera, Tornade Blonde and Trouble in Heaven.
The fashion house notes that each fragrance has its own unique story: "Intimate and compelling, Bikini Questa Sera takes the heat into the night. A trail of golden light, Tornade Blonde is the scent of desire. Intoxicating and mysterious, Trouble in Heaven is the scent of provocation".
"These perfume oils caress the skin; they are the most indulgent and sensuous way for a woman to apply fragrance and to delight in her femininity."
The perfume oil is an exceptional elixir with the highest concentration of fragrance oil and no added water or alcohol, which means it offers a more personal experience than a conventional form of fragrance.
"The first burst of scent, like the striking of a piano key, is followed by a beautiful resonance of scent as the note echoes its sound."
"There is one present moment," says Christian, "and then there is the trace, le sillage, I think of it as its memory."

By Serenella Ferraro